The Confederation of African Football says Rigobert Song is not dead, despite reports that he passed away this week.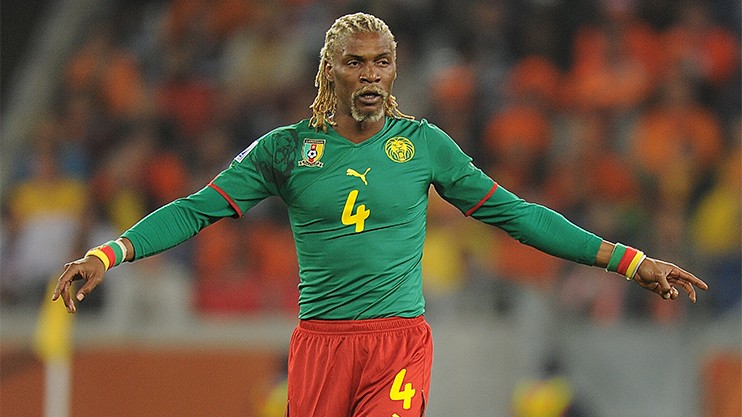 The former Liverpool and West Ham defender, who has 137 caps for Cameroon, was taken seriously ill on Sunday when he slipped into a coma in his home country. But reports late Friday night that Song had died.
African sports journalist Gary Al-Smith, who has worked for the BBC and CNN among others, reported Saturday morning that Song was not dead and was even able to speak.
"CONFIRMED from multiple sources. Rigobert Song NOT dead. He actually waved his hands this morning and was able to speak.
"CAF boss Issa Hayatou will be seeing Rigobert Song at La Pitié Salpetriere Hospital in Paris. Song had a cerebral aneurysm, not a stroke," he tweeted.
Nigerian journalist Osasu Obayiuwana said CAF spokesman, Junior Binyam, confirmed that the former Indomitable Lions captain was alive.
He stated on Twitter, "Rigobert Song: Just spoke to @Juniorbinyam of @CAF Online: Song is getting better. The CAF president is visiting him in hospital today (Saturday)."
He was taken to Yaounde Central Hospital in Cameroon after he fell unconscious. He was in a coma for two days before he was transferred to a hospital in France for further treatment.
Yaounde Emergency Centre director Dr. Louis Joss Bitang A Mafok said the 40-year-old had suffered a "cerebral hemorrhage."
Cameroon Health Minister Andre Mama Fouda told the press, "Song has departed to Pitie Salpetriere hospital in Paris, where he will continue treatment. I am grateful to the Head of State for instructing the government to take the necessary measures to ensure that Song recovers.
"We hail the professionalism of medical doctors in Cameroon and we continue to pray for a safe trip for Rigobert Song and that he should recover very fast."