The centre-half, who played a pivotal part in Portugal's Euro 2016 triumph, finished 12th in the Goal 50, above the likes of Sergio Ramos, Leonardo Bonucci and Diego Godin.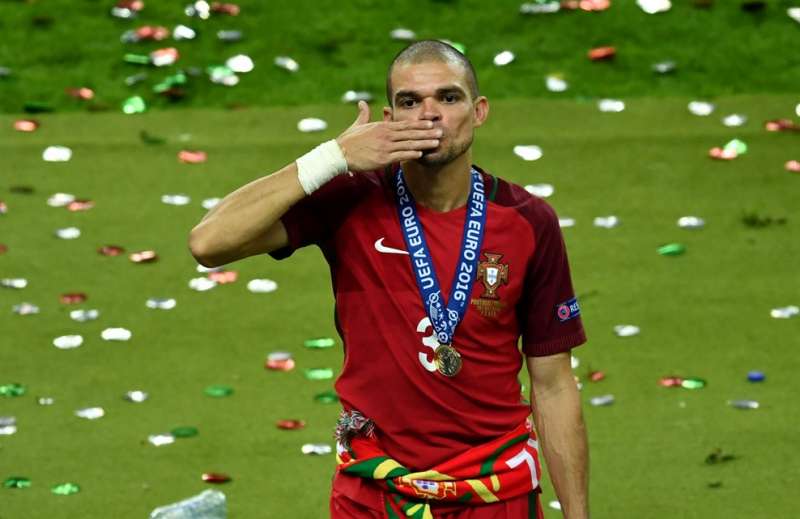 The 33-year-old centre-half is coming off the back of the most successful summer of his career, helping los Blancos win the Champions League in May before playing a pivotal part in his country's surprise Euro 2016 triumph, turning in a man of the match-winning performance in the final against France.
As a result, the former Porto man was rewarded with a 12th-placed ranking in the Goal 50, with Pepe's central defensive partner at the Santiago Bernabeu, Spain's Sergio Ramos, finishing just seven places further back.
Ramos' hopes of winning Euro 2016 were dashed by Italy in round of 16 but he enjoyed another fantastic year with Madrid, even netting in both the Champions League final and August's UEFA Super Cup success.
Although Real's first-choice centre-halves were the only defenders to make the Goal 50 top 20, Juventus star Leonardo Bonucci and Atletico Madrid rock Diego Godin only narrowly missed out, coming in at 21st and 22nd, respectively.
Elsewhere, Bayern Munich's Jerome Boateng rounded off the top 30, just one spot above another Real player in the form of Marcelo, making the Brazilian the highest-ranked full-back, with David Alaba coming home 42nd.
Finally, Bonucci's Juve and Italy team-mate Andrea Barzagli ended up in 43rd place, with Marquinhos providing Paris Saint-Germain's only representative in the entire Goal 50 at No. 49.